Fred Abeles
Dr. Fred Abeles is one of the most sought after TMJ experts in the United States. He's famous for getting results where all others have failed and getting those results without the use of surgery, needles or drugs.
He's the Director of the Atlanta Center For TMJ. Patients from the U.S., Canada and abroad travel to Atlanta for his care. He's the Regional Director and Clinical Instructor for the Las Vegas Institute for Advanced Dental Studies – one of the most prestigious post-graduate teaching centers in the world today.
Dr. Abeles has been featured on ABC, NBC, CBS, FOX and CNN television. He's been a guest on The Dr. Oz Show, as well as NBC's Daytime.
He's written for Forbes, The Wall Street Journal, USA Today, Women's Health, The Miami Herald, The Boston Globe, The Denver Post, CNBC, and many more.
Dr. Abeles is a best-selling author. His book, Break Away: The New Method For Treating Chronic Headaches, Migraines and TMJ Without Medication is an Amazon best-seller and is given to all new doctors who enter the Las Vegas Institute for Advanced Dental Studies as a reference guide to his method of treatment.
He's on the Medical Advisory Board for Solace Lifesciences, consults with leading dental manufacturers on the development of new products and has been on the cover of the profession's biggest magazines.
AS SEEN ON AND FEATURED IN

"Dr. Abeles speaks from the heart. He gives hope to people living in pain. He's a great guest, always comfortable and casual, providing our viewers with news they can use. We learn something new whenever he's on!"
– Cyndi Edwards, Host of NBC's Daytime
MEDIA APPEARANCE REEL
HERE'S WHAT SOME OF THE BIGGEST NAMES IN DENTISTRY HAVE TO SAY ABOUT DR. ABELES AS AN EDUCATOR AND KEYNOTE SPEAKER
Fred's captivating and entertaining program inspires dental professionals to reach new heights in their practices and their lives. He'll motivate you to strive for excellence and develop new dreams, goals and visions. I highly recommend Fred to any group, no matter the level or professional interests of the group. It's truly an amazing and wonderful program. He might just change your life.
– Bill Dickerson D.D.S.
Not since Harold Wirth has dentistry heard about philosophy, and the vision and mission that extends from it… until now. Today's educational world is overloaded with messages of tactic and technique. Fred is a fabulous clinician and will respectfully share his output with you. However, it is the input of his personal philosophy, care, skill, and judgement that is a rare blessing. Do not miss hearing this voice crying in the wilderness!!!!
– Omer Reed D.D.S.
Fred is an outstanding clinician and one of the most caring individuals I have ever met. I have attended literally hundreds of presentations and Fred is in the top ten in terms of eliciting positive changes in the lives of his students.
– Jeff Roe D.D.S.
I selected Fred to speak to the American Academy of Cosmetic Dentistry's annual meeting because of his unique perspective and passion for living. The standing room only audience and I sure got a wake-up call. He stirs the imagination in all of us. I highly recommend Fred as both a speaker and an educator.
– Dennis Wells D.D.S., Past Program Chairman, AACD
"You're a verbal stunt pilot liberally using mental judo to make the story clear! The book is smooth and welcoming – the reader cannot escape! Thank you for your contribution – it's a critical message. You're a genius mentor to us all."
– Omer Reed D.D.S. (Influenced over 50,000 dentists throughout the world)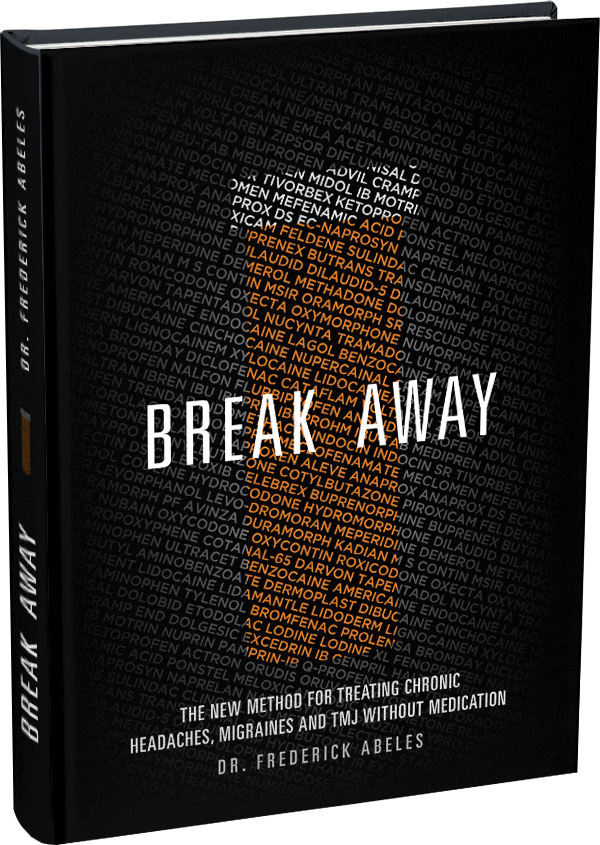 BREAK AWAY hit the best-seller list on Amazon the very first week it debuted. BREAK AWAY is a practical guide to gaining freedom from your headache, migraine, or TMJ pain once and for all – regardless of how many times you've failed with treatment in the past.
Whether you desire to stop using pain pills that no longer work effectively, have that "ah-ha" moment when you discover the real cause of your pain or just to feel better and prevent future problems – this book is the blueprint.
Dr. Fred Abeles will reveal the step-by-step treatment process he uses to successfully eliminate chronic pain. He'll teach you how to become a far more informed patient so you can confidently seek the proper care you need.
You Will Learn
Why symptomatic relief is doomed to repeated failure (pg. 25)

The #1 most critical element you must get right to become pain free (pg. 48)

How to avoid falling victim to misdiagnosis (pg. 64)

What the pharmaceutical industry and TV have trained you to do (pg. 53)

All the available treatment options from A –Z (pg. 75)

And much, much more…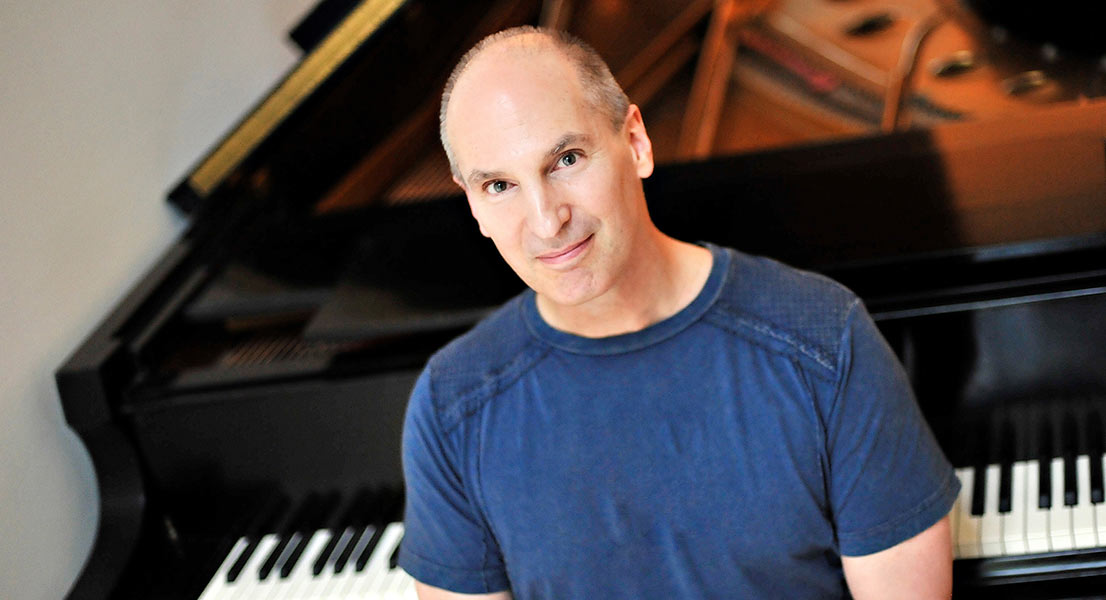 Dr. Abeles is an accomplished jazz and concert pianist. He's performed for three U.S. Presidents, appeared with Jerry Lewis, Vic Damone and numerous Hollywood celebrities. He's been a guest artist with the Atlanta Pops Symphony Orchestra and still entertains at charity events in the Atlanta Area.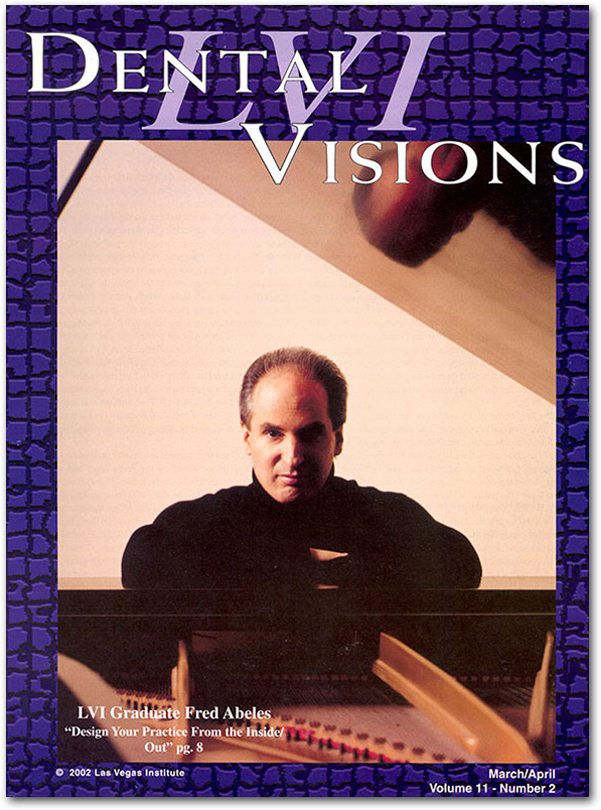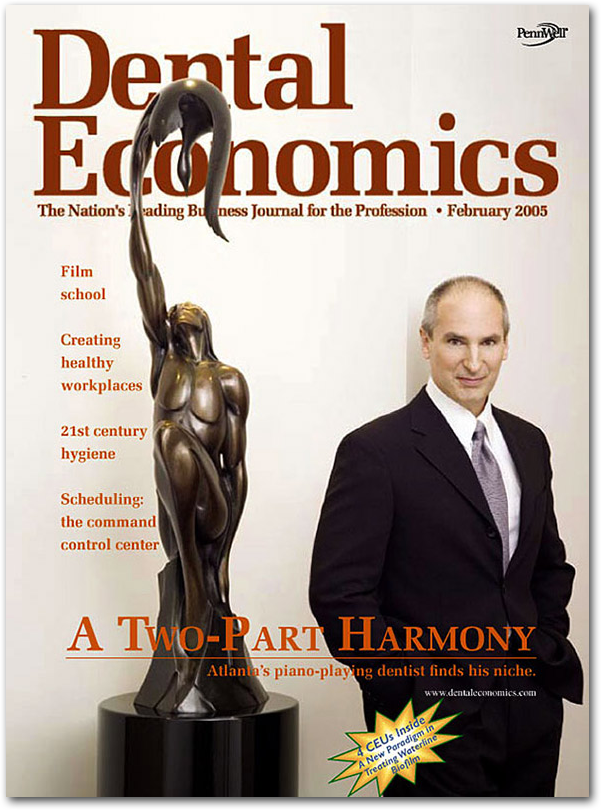 We'd love to hear from you!
If you would like additional information about Dr. Abeles' speaking engagements, television appearances, books, print media or private practice – please feel free to contact us by filling out the form below.